Buying your first EV is an exciting moment. It's likely a decision you've been mulling over for some time and from the moment you have the keys in your hands, your driving experience is about to change.
Once you've driven off the forecourt it can be an adjustment getting used to driving and looking after an electric car compared to the petrol and diesel vehicles that you may be used to.
If you're new to the world of electric cars then these 5 tips should make getting used to your new vehicle considerably easier.
1. Take Advantage of Incentives
One of the great things about buying an electric vehicle is that there are various incentives that can help you to cut costs and save money long-term…all just for buying an electric car.
As the popularity of EV's grows (thanks in part to the government's ban on the production of new petrol and diesel cars from 2030) then the price of EV's will go in the other direction, down.
But what incentives can you make the most of right now?
The Plug In Car Grant
The Plug In Car Grant is an incentive from the UK government to encourage more drivers to buy an electric car. For vehicles costing up to £35,000 and that can travel at least 70 miles with zero emissions, drivers can receive £2,500 towards the price of their car.
It's worth remembering that often car dealers will already have deducted the grant from the price of the vehicle when they give you a quote but always double check to make sure you aren't missing out.
Homecharge Scheme
The UK government also offers a financial incentive for installing homecharge points for drivers through the Electric Vehicle Homecharge Scheme (EVHS).
Drivers can currently receive up to £350 or 70% towards the costs of installing a homecharge point at their domestic property.
In order to qualify for the grant you'll need to own or lease a qualifying electric vehicle and have dedicated off-street parking at home.
Workplace Charging
Businesses can also benefit from electric vehicle incentives thanks to the Workplace Charging Scheme.
The voucher-based scheme allows businesses to install up to 40 EV charging points to offer employees access to free EV charging and can receive up to £350 per socket in return.
Tax Relief
Driving an electric car can also be a great way of reducing your running costs thanks to the lack of road tax drivers are required to pay.
As electric vehicles don't emit CO2 emissions, they're exempt from paying road tax even if the vehicle is over the value of £40,000.
Some public car parks also offer reduced parking rates for electric vehicles so make sure you check before you pay and display!
2. Look After Your Battery
The more you can look after your EV's battery the longer it's going to last and the less it's going to cost you in maintenance. Seems obvious right?
When charging and using your EV there are various things to keep in mind in order to best protect your battery.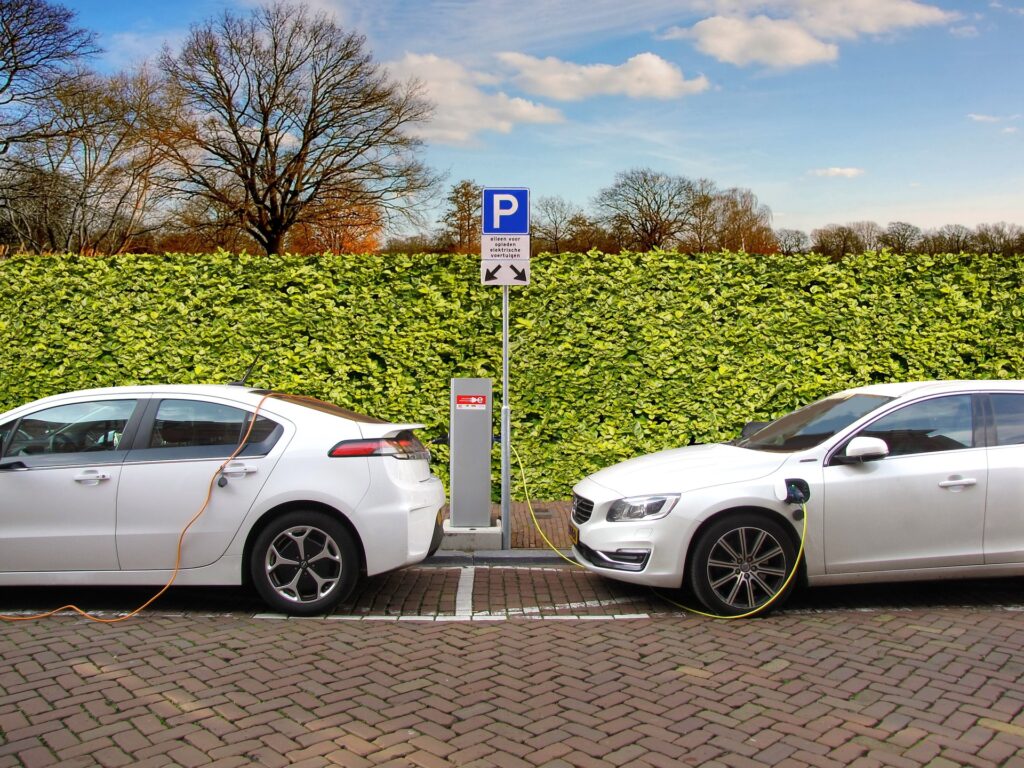 Monitor Your Charging
If you've closely monitored the lifespan of your smartphone, tablet or laptop then you probably know that finding an optimal charging range helps to keep your batteries healthy. Electric cars are no different.
Constantly letting your car run down to less than 20% can lead to it overworking as it tries to push as far as possible on little power. Similarly, constantly boosting your battery above 90% can have a negative impact.
Try to keep your battery in the range of 20%-80% in order to keep it as healthy as possible.
Don't Rely on Fast Charging
Rapid charging points have many selling points and are particularly great if you need to boost your battery in order to complete a long journey, helping to get you back on the roads as quickly as possible.
Whilst rapid charging can be beneficial, especially when you're in a rush, it's important to not rely on this method if you want to preserve the health of your battery.
High voltage charging can end up straining your battery so it's best to use an equal combination of rapid and normal charging wherever possible.
Don't Overcharge
A tip for keeping your EV battery as healthy as possible is to stop charging once your battery hits 100%.
If you've got a long trip coming up it can be tempting to keep your car on charge until the minute you need to leave, even if it's already on 100%.
Keeping it on charge after 100% won't give you any more juice but it can start to impact the quality and health of your battery.
Some EV's are now fitted with caps which turn the charging off once the battery is at 100% or stop at a designated time. Be sure to make use of these features in order to keep your battery running as optimally as possible.
3. Plan Your Journeys
The key to getting the most out of your EV and ensuring it can get you from A to B, especially when the journey is a long one, is planning.
As electric vehicles become more and more popular, the charging infrastructure across the country continues to improve. Thanks to companies like Evaa, public charging points are now easy to find and the chances are, they've been right in front of you this whole time!
Before you set off, take the time to plan your route and make sure you know where charging points are located along the way.
Various elements can impact how quickly you run out of battery such as load, weather and terrain so making sure you've got plenty of charging options prepared is always a good idea.
You can make use of the Evaa app to make your journey as seamless as possible. Plot your route and find the public charging points you'll need along the way.
Before you set off on a long or important journey, it's also a good idea to get to grips with charging your car, especially if you're yet to boost the battery for the first time.
Try to head to a public charging point at quieter times or where there are multiple sockets available in order to give yourself a chance to learn exactly what to do.
Although the process is simple and you're bound to pick it up in no time, it's always better for your first attempt to be as stress-free as possible.
4. Avoid Extreme Temperatures
Whilst electric cars can be used in all weather conditions, avoiding extreme temperatures such as heatwaves and snowstorms can help to ensure your car runs as optimally as possible.
For drivers who live in areas that frequently experience extreme weather, taking a few extra precautions can help to improve the longevity of your EV battery.
Most electric cars are fitted with automated temperature controls which will kick in if your car is exposed to high temperatures. Whilst this can be great for keeping it cool, it will rapidly drain your battery.
Make sure you keep an eye on your tyre pressure, particularly in hot weather. Electric cars tend to be heavier than petrol alternatives which can impact your tyre pressure, especially in hot conditions when efficiency is lower.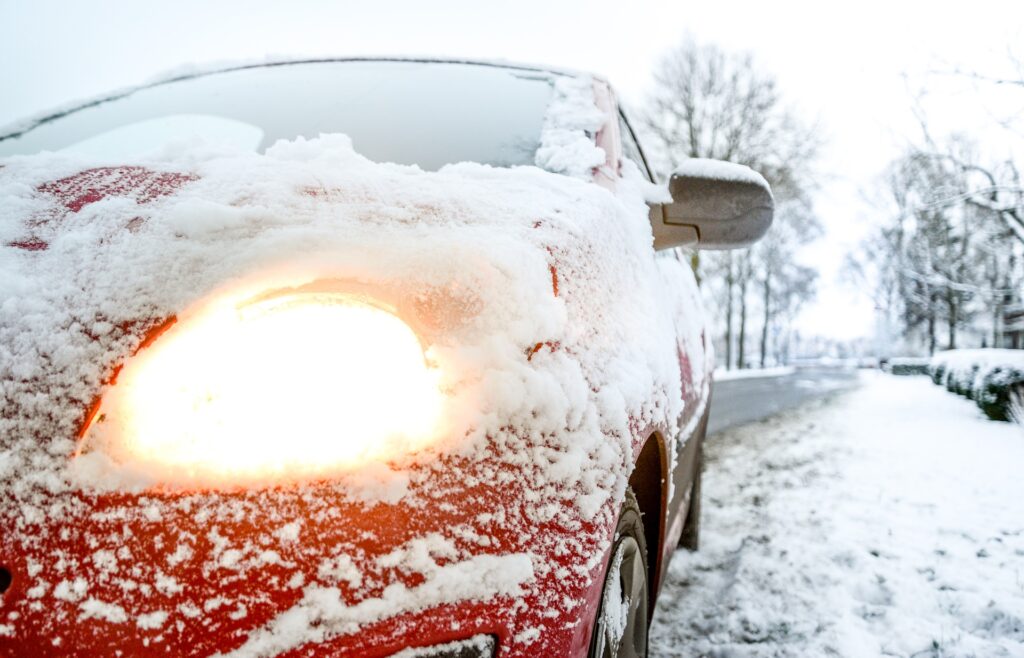 Extremely cold weather can impact the range of your EV too as the car battery is forced to work harder, make sure you take this into account when making journeys in the cold.
Remember to use the Evaa app to find your nearest public charging points if you're losing battery quicker than you expected thanks to the weather.
Simple steps such as parking your card in the shade on a hot day or in your garage on a particularly cold night can help to keep your car healthy.
5. Get to Grips with Charging Etiquette
Public charging points are cropping up everywhere and the team at Evaa are dedicated to ensuring that the electric vehicle charging infrastructure is as strong as possible throughout the country.
Whilst charging points may be in plentiful supply, for new EV drivers they can be daunting. Try to stick to these "rules" of charging etiquette to make sure you don't upset your fellow electric car drivers at the socket.
Once you've finished charging, be sure to move along and free up the space for the next driver. Even if you don't need to get back on the road straight away, nobody wants to sit and wait whilst you scroll social media or eat your lunch in the charging bay.
Remember that you don't always need to charge your battery to 100%. Whilst doing so can impact its functionality and health, you'll also start to annoy other drivers if you take up a charging point for too long. Keeping your battery between 20% and 80% is ideal.
Don't unplug another car from the charge point unless it's an emergency or they've left a note saying it's OK to do so. Not all EV's are set up the same way meaning how you unplug your car may not be the same way you unplug another. The last thing you want to do is damage somebody else's car, plus it's pretty rude to unplug someone else if they're not finished!
Final Thoughts
Getting to grips with an electric car certainly doesn't have to be a complicated process and with some insider tips and knowledge up your sleeve, you'll go from novice to expert in no time.
If you're interested in hearing more about Evaa's charging software or would like a quote for installing your own charging point, make sure you get in touch with the team today.